CAPPO BULLDOGS
卡波英国斗牛俱乐部
纯正英牛=PURE CAPPO 赛车=PURE FUN!

Breeding bulldogs is not just our love but our lifestyle! Racing cars is not just fun but is an exact science that keeps me out of trouble!
If you're going to do something strive for perfection. No matter how close you come always enjoy the ride!You will always be your own Champion!
不管做任何事情都必须追求完美带着这样的精神不管结果如何只要享受过程从过程中学习-我想这才是一个真正的冠军!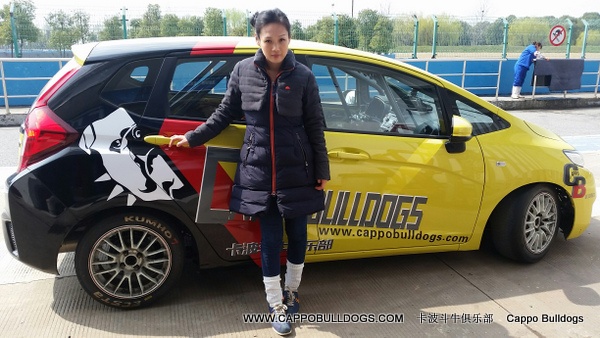 Our new Cappo Bulldog race care! Old car model! My LOVE!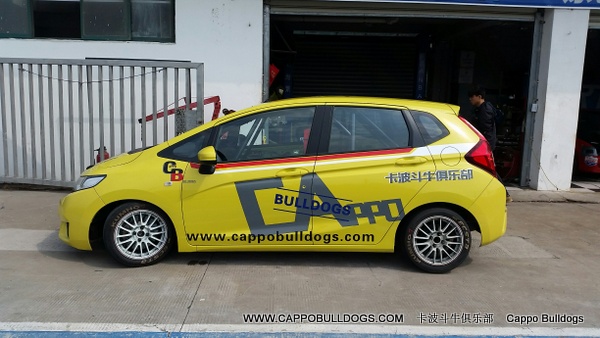 Like the Name!
New and old Cappo Bulldog race car!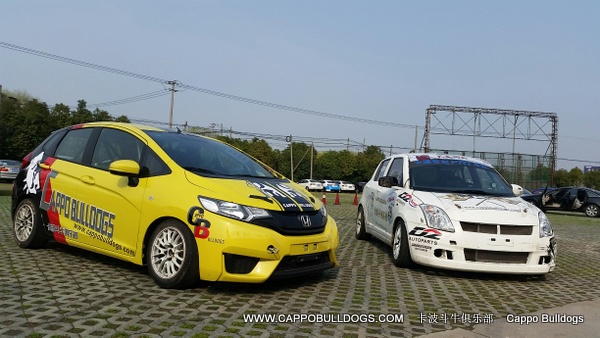 这里只看到两个宝贝。第三位卡波斗牛俱乐部赛车下个月正式下个出来!
Here are my two babies! Next month my third Cappo Bulldog race car will be ready!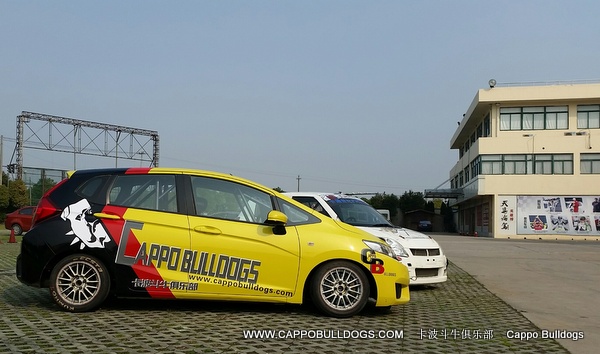 Don't just look at the cars! Look at that stud foreigner on the wall over there!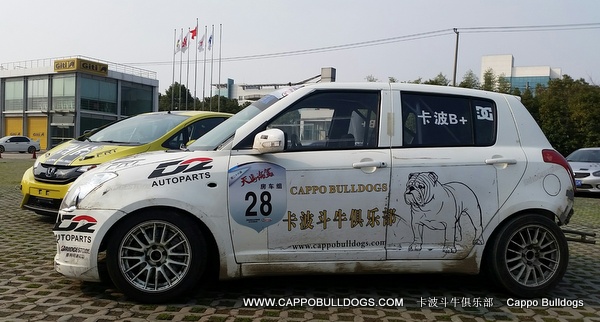 This is the last you're going to see of this my old style Cappo Bulldog race car! Don't worry I will never forget you!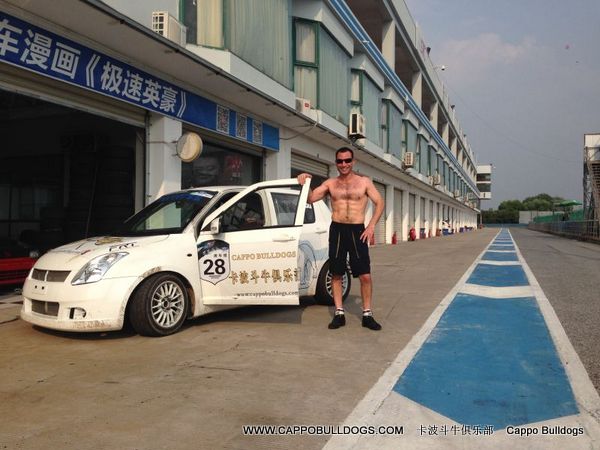 Talk is cheap. Luck is not found, it is worked for!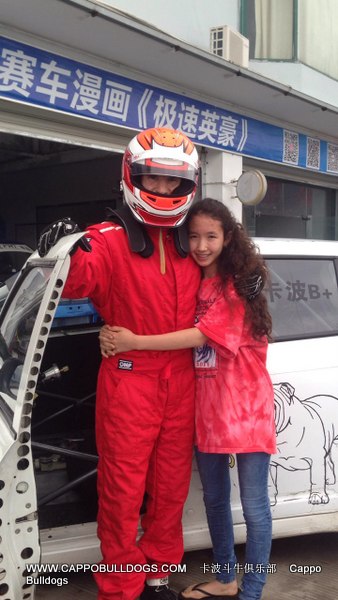 My baby girl is getting big!
Our future Champion!
Go get them!
Nice way to end the day!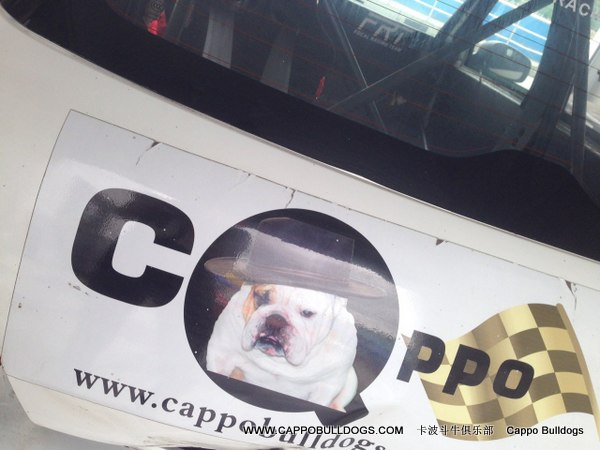 Our foundier and love TOBY!
The driver is only half the winning equaltion. To win a race it's still team work!
Yep mine is bigger than yours!对的我的比较大!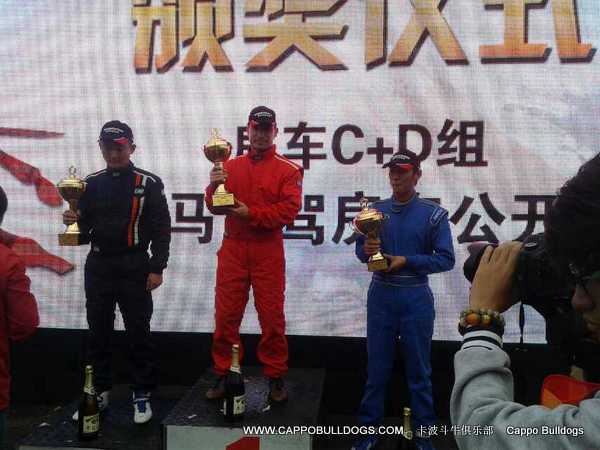 Champion就是冠军!
让车说话其他是吹废弃而已!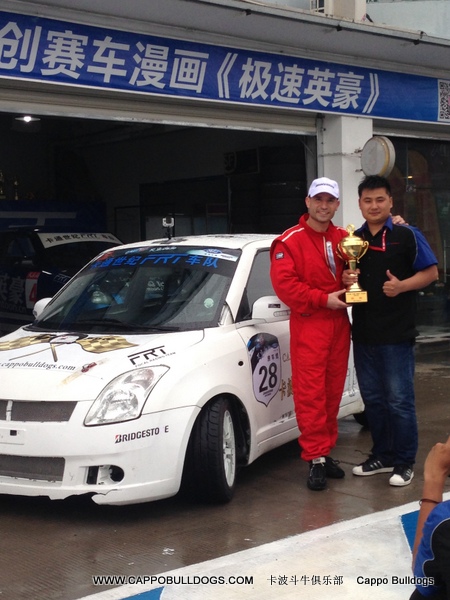 好的TEAM才有机会有好的成绩!
Last time we saw you so pretty!
After the race,we need to get you fixed up but we got a trophie!
Tianma race track top 8 drivers for the year of 2014!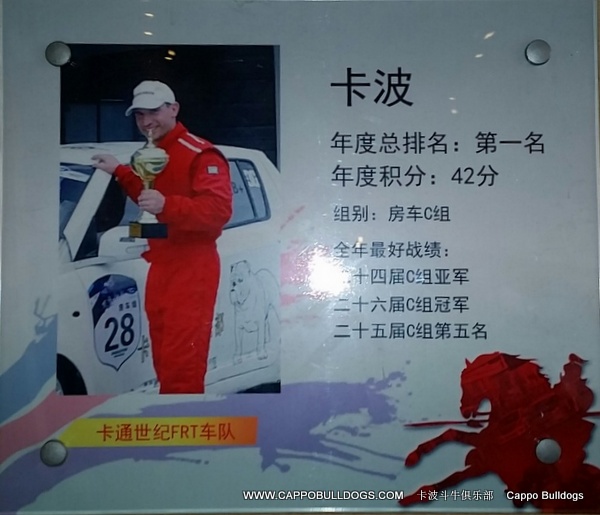 Taima Race Track Number 1 driver for year 2014!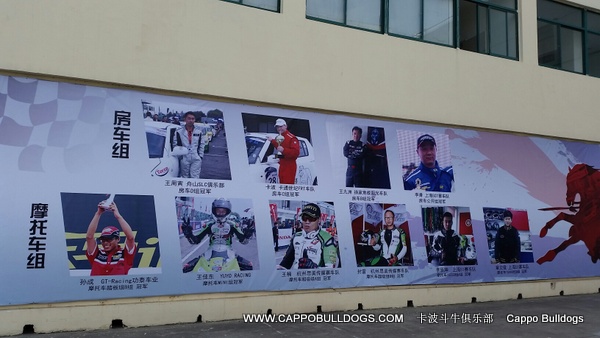 Made the Race Track wall!
Don't know what the outcome will be this year but I will continue to do my best and as I said always be your own Champion! You only live once, Enjoy the ride!
2015 年冠军谁都不知道但是我会尽我努力让我成为我自己永远的冠军!

卡波英国斗牛俱乐部
Cappo Bulldogs
Richard Cappo卡波
电话:13061669777也是微信账号
可以用手机扫下面QR CODE加卡波先生的微信: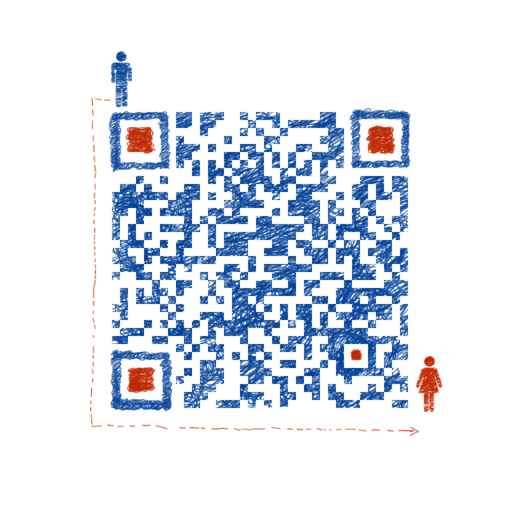 微信:richardcappo
卡波QQ号-815168174
卡波BulldogsQQClub会员制QQ43453634
斗牛犬,英国斗牛犬, 卡波英国斗牛俱乐部,卡波英国斗牛犬舍,卡波犬舍,上海卡波,要买英牛斗牛犬,
出售英国斗牛, 赛级斗牛
上海出售英国斗斗牛犬,全国-世界-卖英牛斗牛犬, 出售英国斗牛, 卖赛级斗牛犬, Cappo Bulldogs, English Bulldogs, Shanghai Bulldogs
网站地址: www.cappobulldogs.com, www.chinabulldogs.com , www.englishbulldogs.cn